10 T4ML #6 Be "good enough"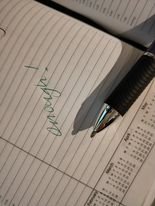 (10 Things For Ministers in Another Lockdown)
Ironically, I'd already chosen this heading for today. Be good enough. Donald Winnicott wrote decades ago about the "good enough" mother. Look it up. It's an encouragement to not stress about our imperfection.
I'm a perfectionist. One of the things I am learning, is to be "good enough". To not be paralysed, or overworked, by the desire to be perfect.
Therefore, because it is already after 6pm (6.17pm now) and I (literally) have cold feet, have worked plenty of hours already today, and would like to do some exercise before dinner, I am going to write a "good enough" blog post and leave it there.
Be good enough. Create online worship that is good enough. Care for people in ways that are good enough. Perfection is unattainable.
One of the pastors I interviewed was guided by the question: "How much is enough?" It's a great question.
This. This is enough.
Tags: covid-19, research leave 2021
---
Lynne
Lynne is Jack Somerville Lecturer in Pastoral Theology at Otago University; Director and Researcher for AngelWings Ltd; and, most importantly, wife-of-Steve; mumma of Shannon and Kayli; and daughter, sister, friend, aunt (and other essential relational connections). She's passionate about helping people discover and grow in relationship with God. Also coffee. And creativity. And sunrises. Beaches. All sorts of good things.
---