Love One Another (article from Tui Motu)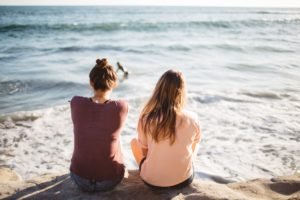 Here's a link to an article I wrote last year for Catholic magazine, Tui Motu. In it, I briefly explore how Christians can, in the midst of their own vulnerability, help to draw others towards relationship with God.
It's reassuring to me, and perhaps to you, that we don't need to have it all together. We don't need to have all the answers. Rather, it's about what I call 'relational authenticity'.
Have a read … and, as always, much more I could say!
Original article is from: Tui Motu Magazine. Issue 220 October 2017: 18-19
---
Lynne
Lynne is Jack Somerville Lecturer in Pastoral Theology at Otago University; Director and Researcher for AngelWings Ltd; and, most importantly, wife-of-Steve; mumma of Shannon and Kayli; and daughter, sister, friend, aunt (and other essential relational connections). She's passionate about helping people discover and grow in relationship with God. Also coffee. And creativity. And sunrises. Beaches. All sorts of good things.
---